About This Project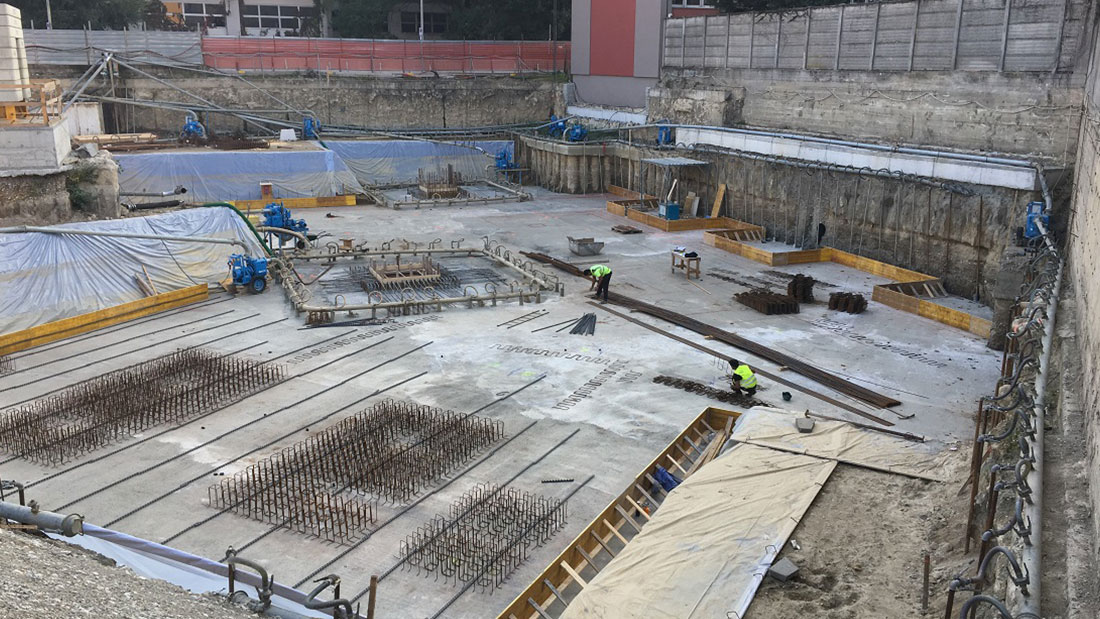 PROBLEM: lowering the groundwater by over 5 meters for the excavation and construction of the basement floors of a residential complex in a very high permeability terrain. Great attention must be paid to the unloading line which must be brought to the center of an adjacent road without, however, hindering the traffic, light and heavy, circulating in any way.
SOLUTION: Installation of two stepped systems for a total of 11 electric pumps for a total flow rate of over 25,000 l/min which are discharged into an accumulation tank. Here 9 submersible pumps will relaunch the water up to the drain in the street.
In the lift pits, to avoid interference with the insulating jets, shod drainage pipes have been installed. They can be turned on in the future for any processing.
In order not to obstruct road traffic, a custom-made vehicle road ramp for water discharge was built that allows the passage of vehicles without the need for invasive road cutting works.
RESULT: Lowering of the groundwater up to the required height and water discharge up to the road drain without any invasive work.
DETAILS
Application: Construction of a new residential complex
Province: Milan
Type of pumps: self-priming electric pumps + vacuum-assisted self-priming electric pumps + submersible electric pumps
N ° pumps: 11 surface 9 submersible
Additional accessories: tank for relaunching drainage + vehicle ramp for draining pumped water