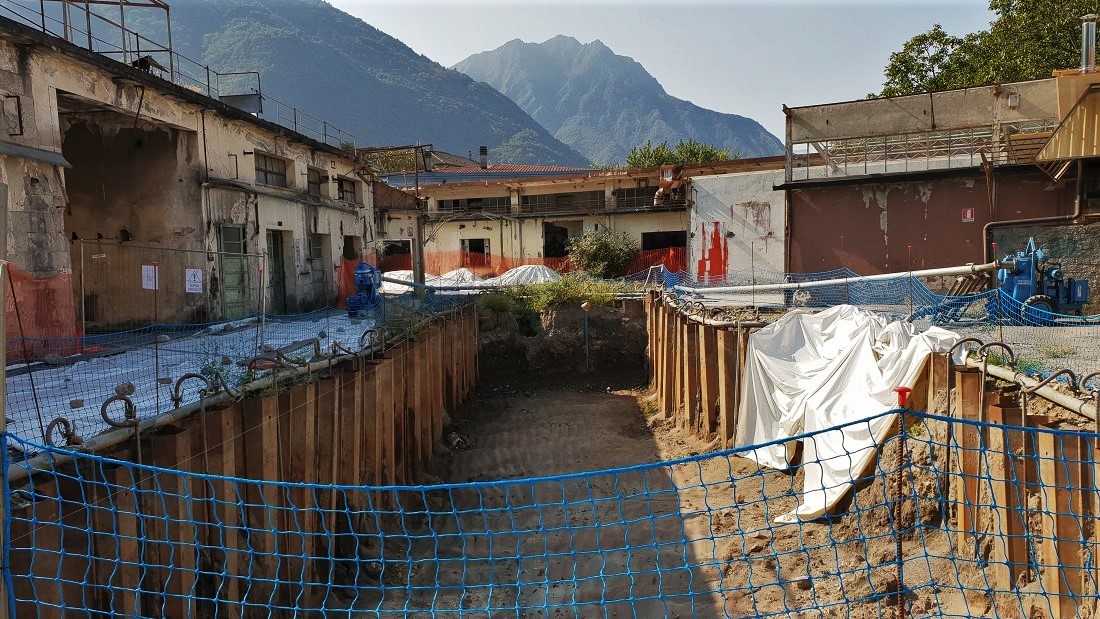 PROBLEM: Break down the water table by about 6 meters to remove some old tanks containing solvents. For safety and to enable ARPA to carry out the necessary analyzes, there was the urgency to drain the groundwater up to several meters below the excavation floor.
The water discharge was located over 300 meters from the excavation area, outside the property and in addition to some driveways
SOLUTION: wellpoint system installation consisting of:
prefilter system with 2 vacuum-assisted electric pumps
n ° 1 submersible booster pump
The discharge of the discharged water was brought to several hundred meters from the excavation area thanks to an intermediate recovery and sedimentation tank with a submersible pump and a road ramp that allows the transit of all vehicles without hindering circulation and the need to carry out invasive work (such as cutting roads)
RESULT: groundwater abatement up to the required quota for all the months needed for the removal and remediation operations.
Details
Application: Removal of solvent tanks
Province: Brescia
Type of pumps: self-priming electric pumps + submersible
No. of pumps: 3